Pictures speak louder than words, but sometimes it takes an illustration to really turn up the volume.
Using art and copy together can explain and clarify even the most complicated ideas. Illustration can simplify concepts in ways that photography cannot and create interest in new or unknown subjects while maintaining coherence with your brand. Not only that, but illustrations are good for taking hold of attention spans, which isn't easy to do in 2019.
We asked friend of Fifty and talented illustrator Lori Langille what it takes to collaborate with her and her cohorts effectively and she told us the following:
Hire the right person with the right style.
I graduated from OCAD U in Toronto with a concentration in editorial illustration. I work in collage, using vintage 18th and 19th century images, so I have a specific style as an illustrator. This brings me to my first point about working with an illustrator—make sure you hire the right person for the job.
It is surprising how often I have been asked by designers to work in a completely different illustration style, usually because the designer is pressed for time and happens to know my name. This never ends well. Nowadays I either refer designers to other illustrators I know or recommend sites like Women Who Draw, the I-Spot or the Directory of Illustration for an illustrator who is a better fit for a specific assignment.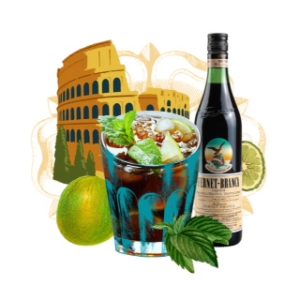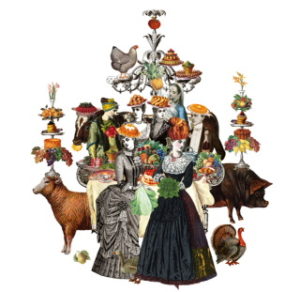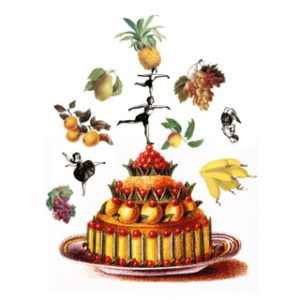 Illustrator: Lori Langille
Get to know an illustrator's work.
I often get hired to illustrate very dry or info-heavy articles or projects, to make them beautiful and visually interesting. Besides enjoying the challenge, these assignments are the result of a healthy trust from the designer, who isn't afraid to let me do my thing.
And so, to my second point: get to know an illustrator's work so you know what to expect. This saves so much time, because a designer who is aware that those wispy pencil sketches will be completely transformed in the final version will not only have better nerves, but a much better idea of how to explain them to a client. No surprises means avoiding a lengthy revisions process, too.
Communicate for goodness' sake.
Sometimes I will work on a spot illustration for a newspaper article, with a turnaround of a couple of days, and sometimes I'll work on a large-scale project that is months in the making. Whatever the assignment, I need as much info about it as possible so that the illustration works.
And this is my third and final point: the importance of good communication between designer and illustrator. If we are on the same page, working towards a common goal of having a great looking page/product/campaign, it makes the whole process not only much easier, but a lot of fun, too."
---
Fifty is pleased to have worked with Lori when our strategy has called for smart, charming and well-crafted illustration. You can see all of Lori's work at lorilangille.com.