A single, unified message tells your brand story. Choosing the right media gets people to listen.
An effective advertising strategy tells a relevant story that audiences want to hear, and delivers it where audiences live, work and play.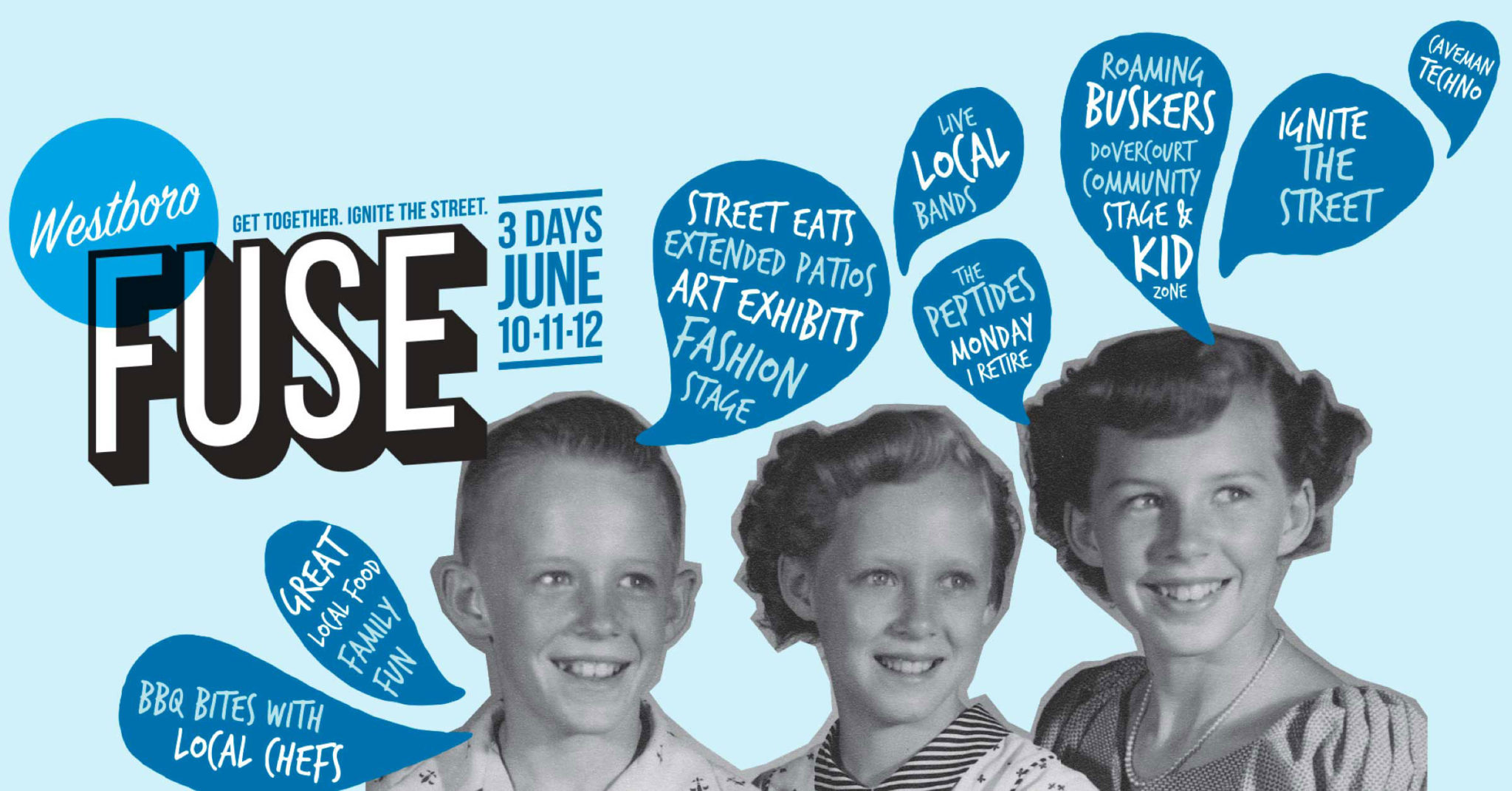 A family oriented, neighbourhood event speaks volumes about community and old fashioned values.
While delivering event information, a creative theme also built anticipation for an unforgettable event.
The Fuse Festival took the essence of Westboro and packaged it into a surprising and delightful look, feel and voice to promote the festival.
We created a landing page to provide information to potential attendees. It was also where all social and digital campaign viewers landed.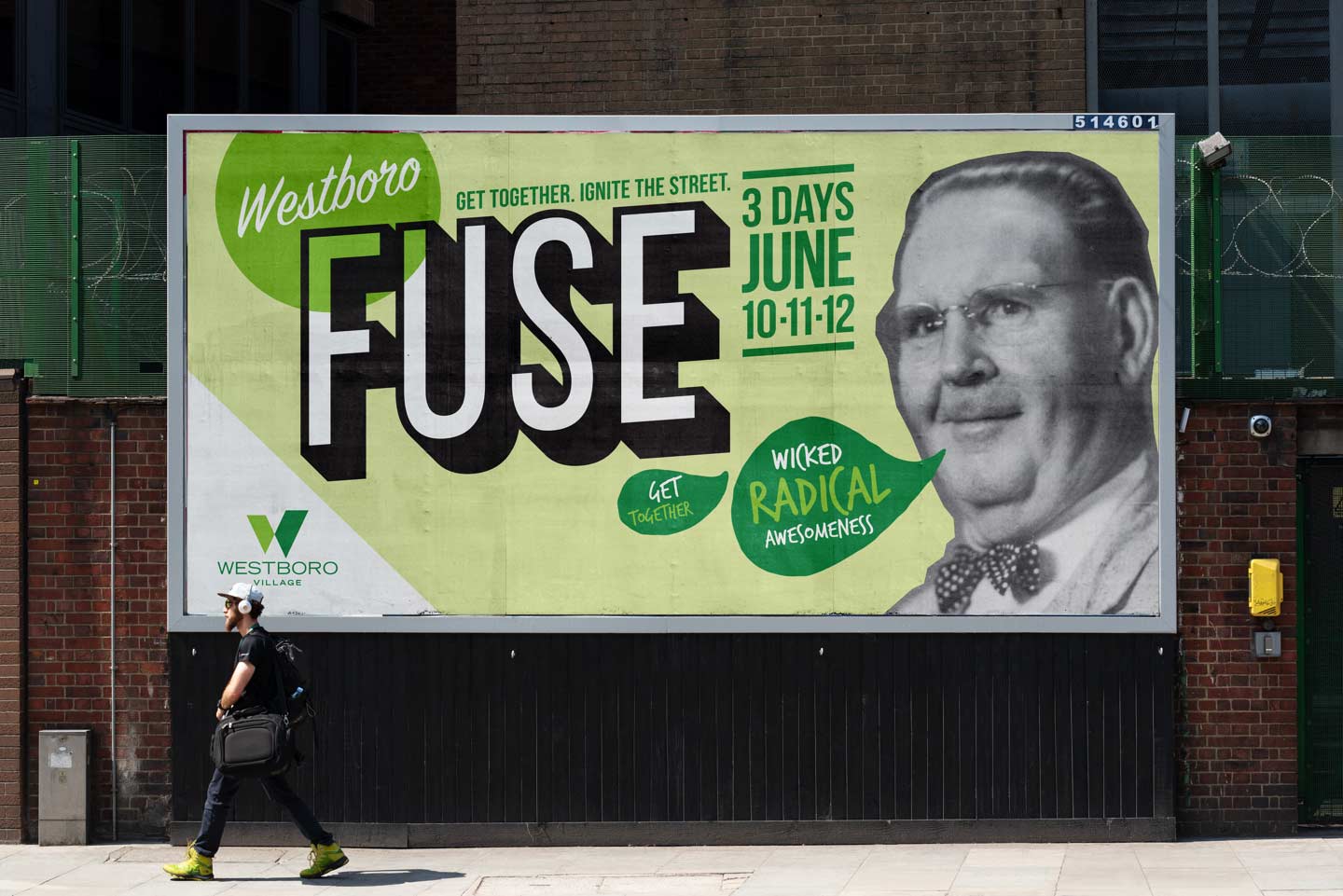 PARTNER TEAM:
Fifty and
Knock on Wood
Delivering a consistent brand experience across a multitude of touch points makes audiences believe and trust.
The Fuse Festival was a physical manifestation of the Westboro brand. Every customer touch point had to reinforce the common message and creative theme, even for the most practical of information.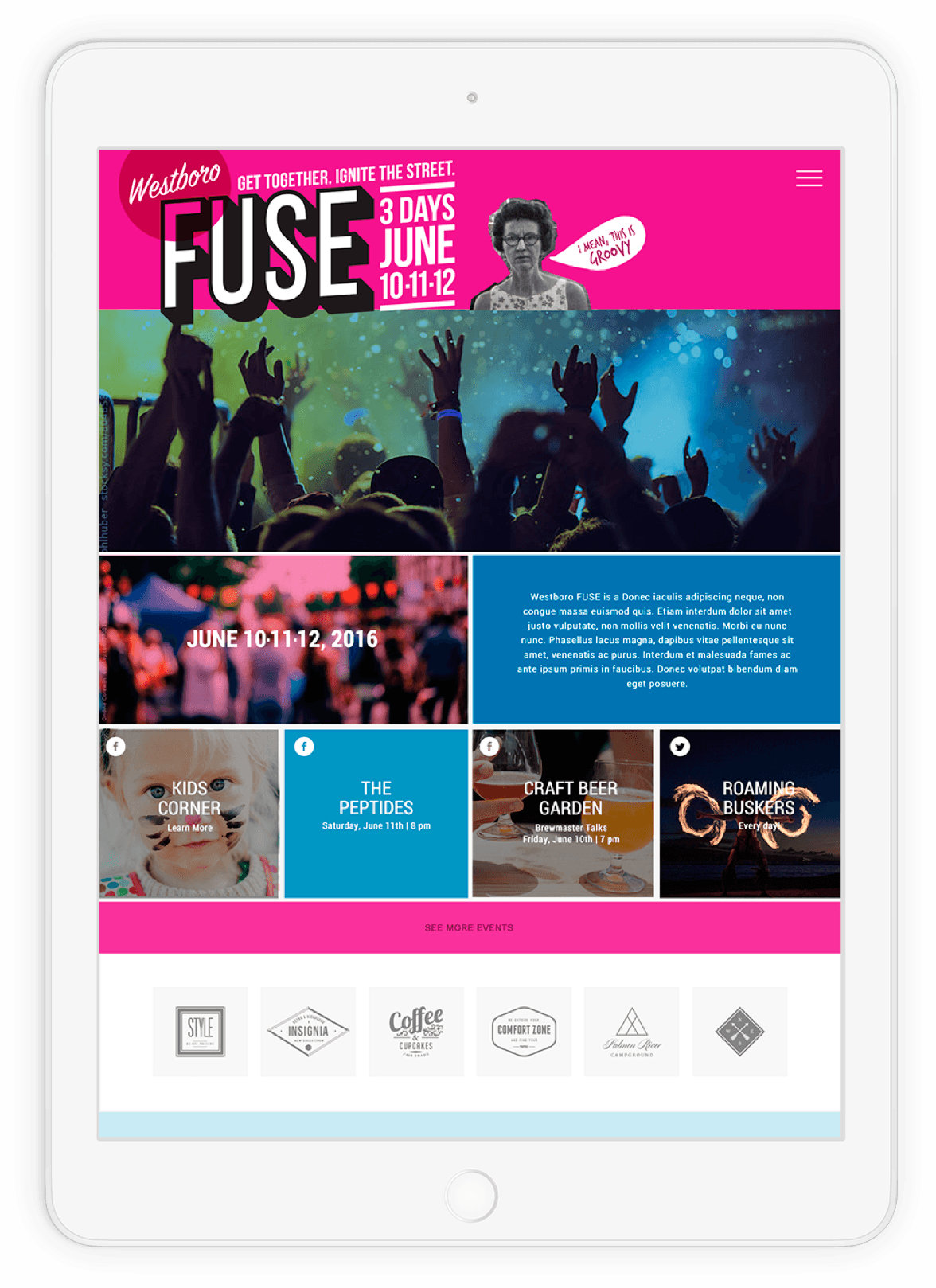 54% of retailers said the customer experience is their most important area of focus.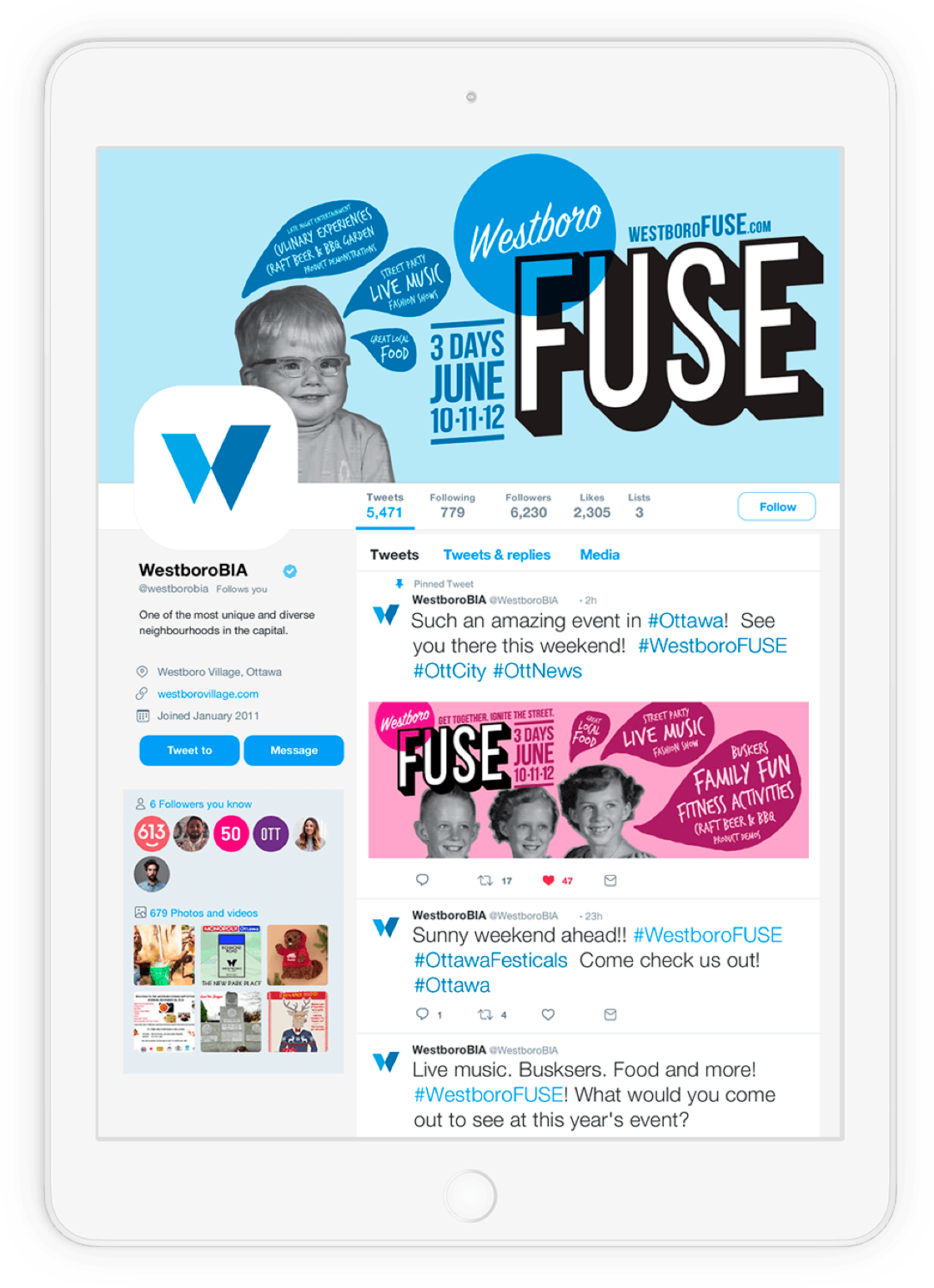 The online and physical Fuse Festival experience was cohesive, consistent and equally positive.
The holistic brand experience was positive as well as memorable which meant that the marketing investment paid off in the short and long term.
Effective marketing uses both emotion and logic. Consumers' emotions are engaged through story telling, which opens them to hearing an advertiser's messages. Factual information helps consumers rationalize their emotional impulse to buy.