Website visitors expect to find what they're looking for in a maximum of three clicks.
Your website's visitors are hasty. Your website's strategy shouldn't be. Designing and developing a website is an exercise in patience as much as it is in psychology.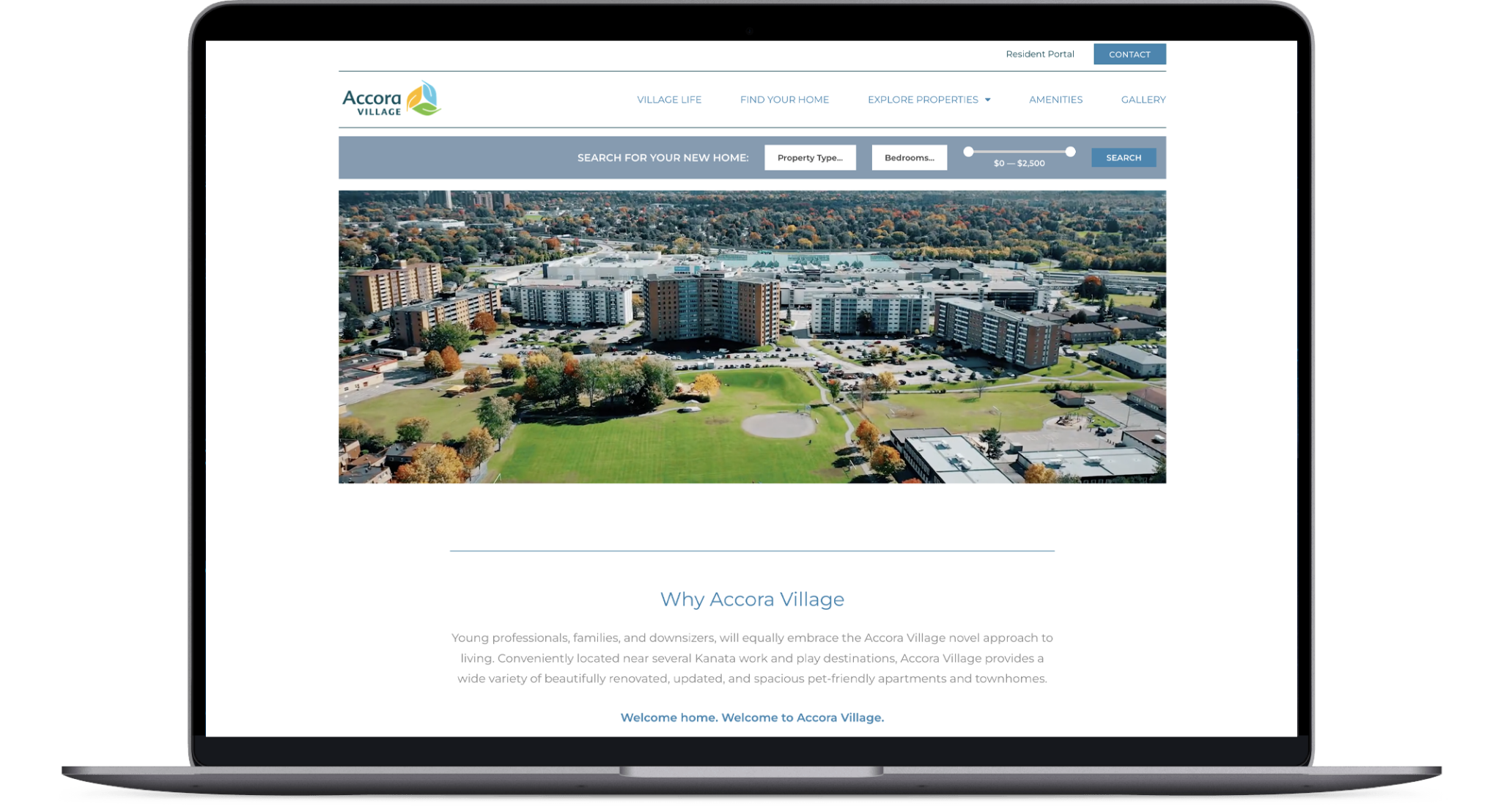 The blend of navigation, banners, and calls-to-action, allows the user to chart their own journey based on their individual criteria.
Fifty worked with Accora Village to create a simple online process for prospective renters to "shop" for apartments in the Accora Village Community. 
Visitors to the Accora Village website have much to choose from including more than 40 types of apartments in a community that offers a rewarding lifestyle with a wide array of activities and amenities. Accora Village's new website effectively streamlines the buyer journey through all touchpoints necessary for making the decision to sign a lease.
A buyer driven web strategy, makes every pixel of the Accora Village website part of the conversion process.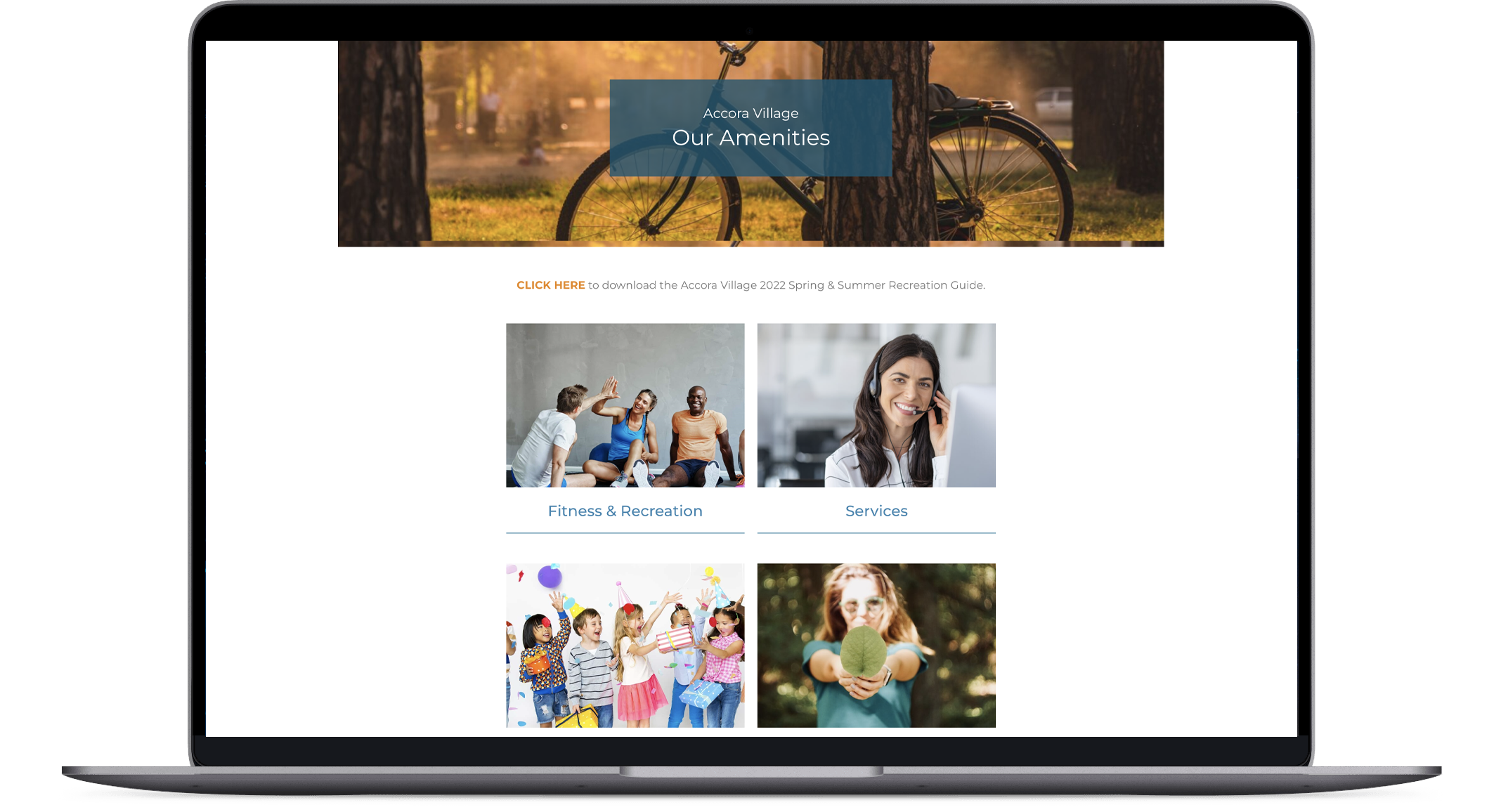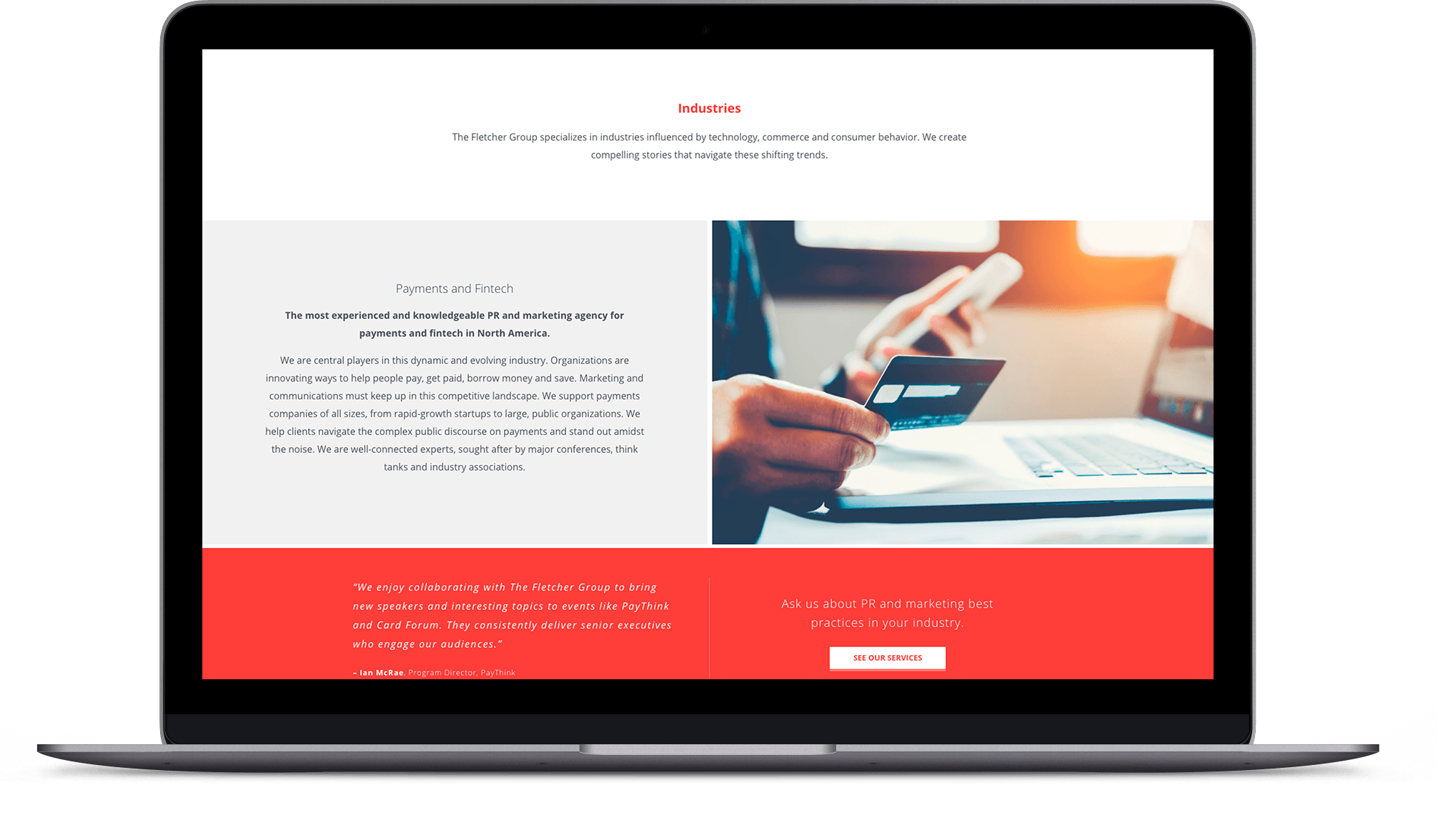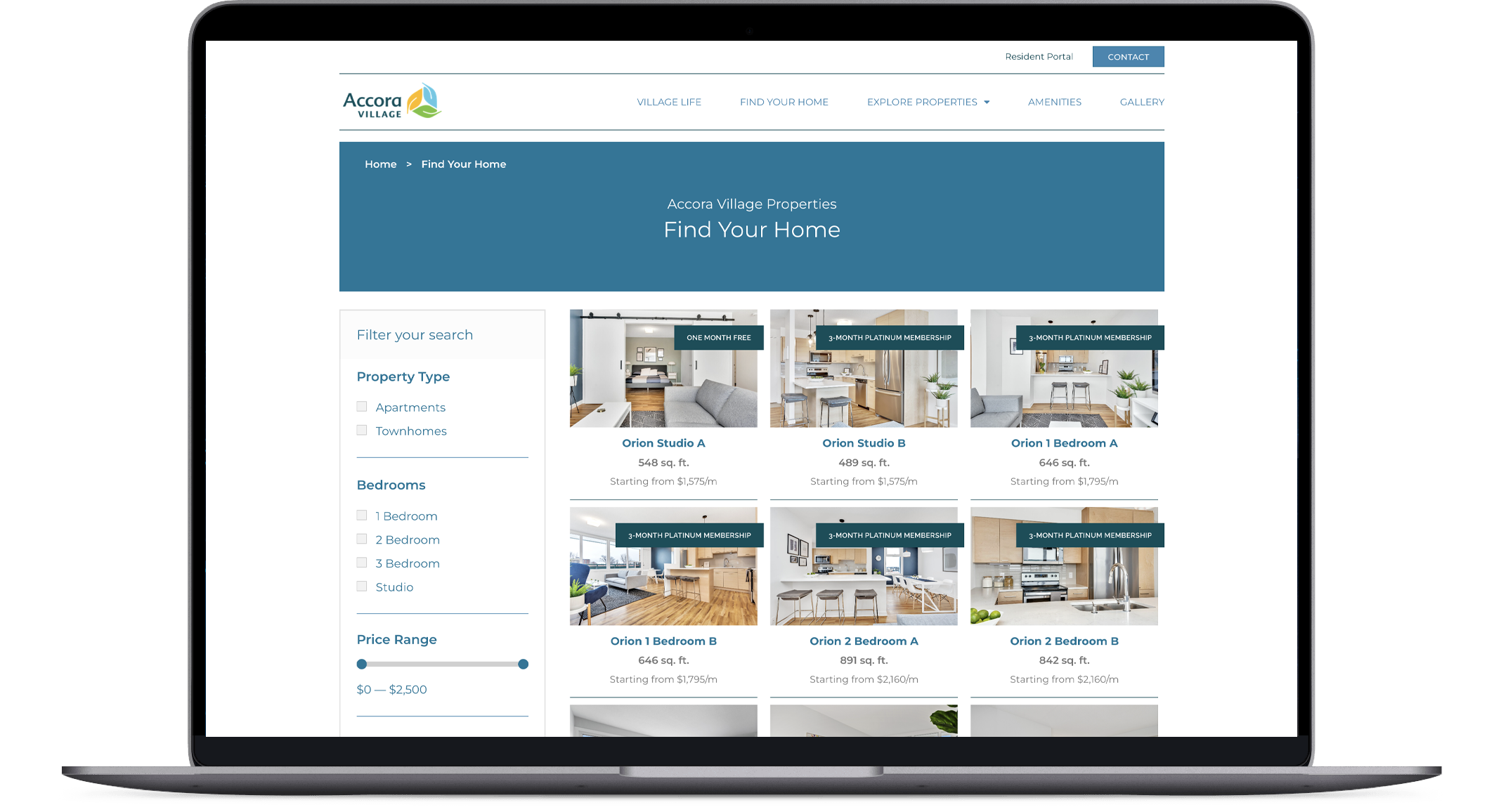 Communicating the diversity of the Accora Village Community is a vital aspect of the selling process.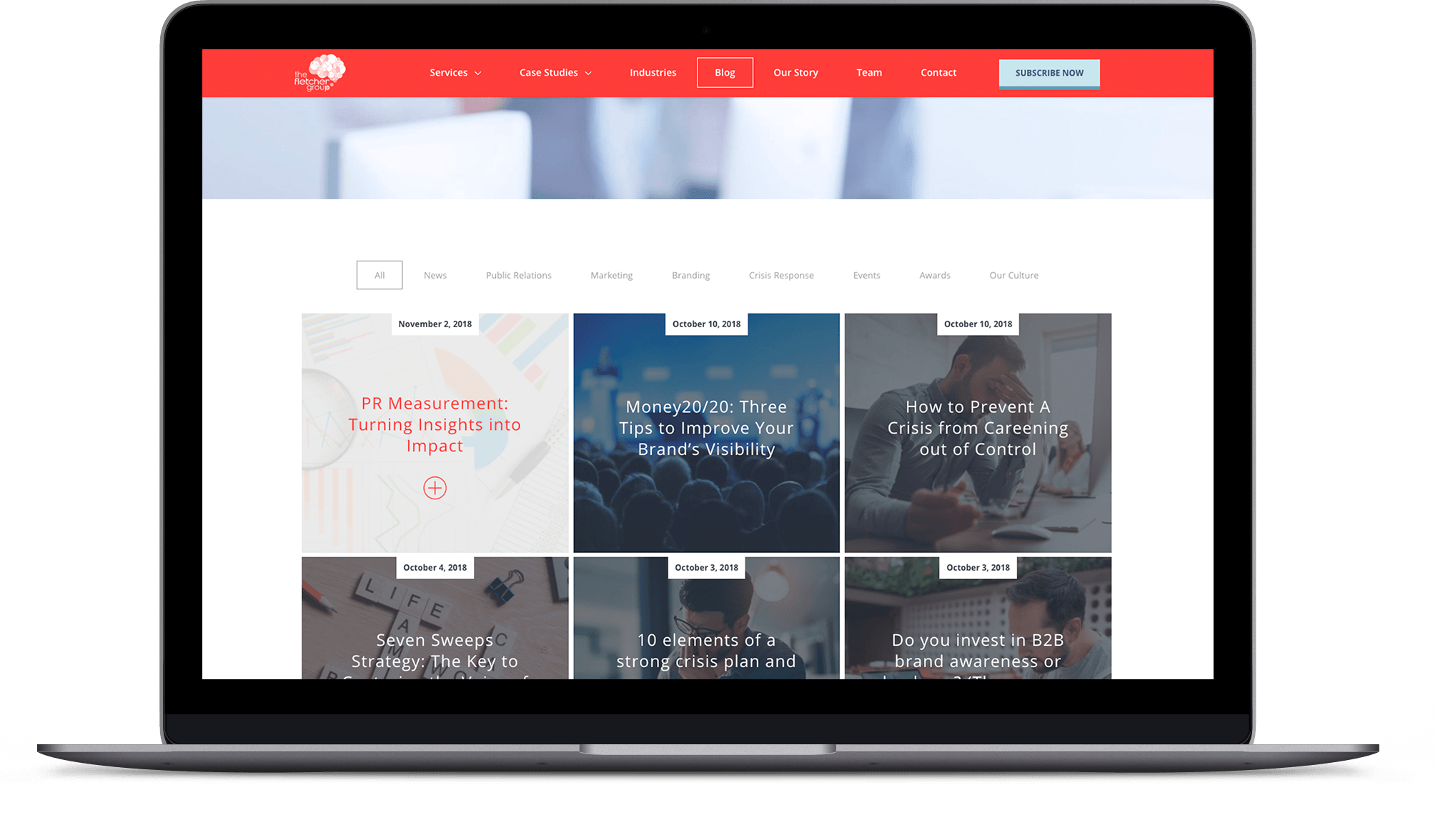 Content strategy is critical to effective lead generation for The Fletcher Group.
Presenting the multitude of Accora Village apartment options via a facet-search provides buyers with a familiar buying process that allows them to easily compare rental options.
There's been a 17.9% increase in e-commerce market share over the last two years, with more than 75% of Canadians buying online.
An effective web design process starts with a detailed understanding of users and their goals. The Fifty team develops audience personas, web architecture and wireframes to guide the design of a successful user experience.
Client testimonials and calls to action dispersed across the website tell users a story of satisfied members of the Accora Village community while presenting opportunities to connect every step of the way.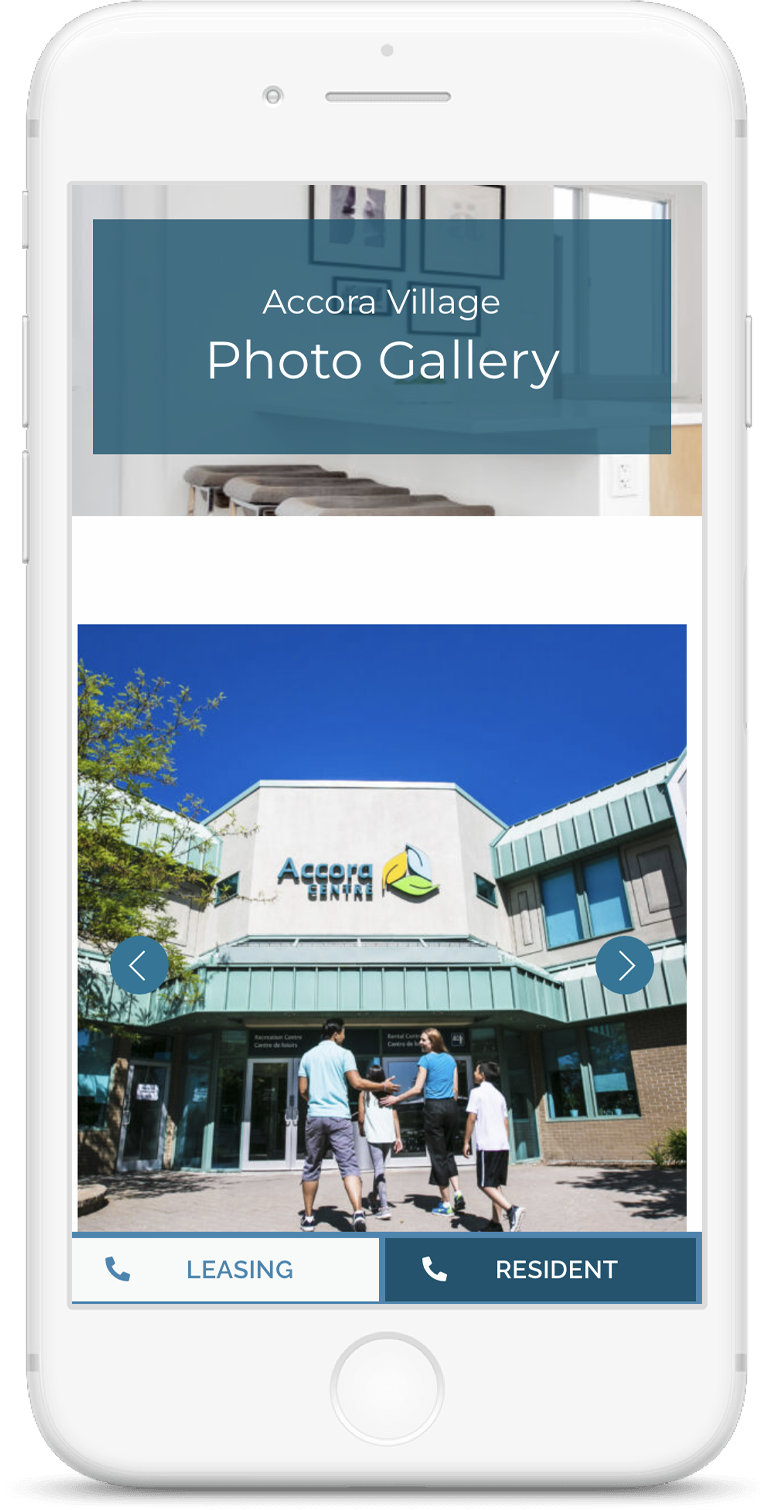 Partner Team:
Fifty and
Inkline Media