Achieving ROI with multiple audiences is a crucial concern for B2B brands.
ROI goals for B2B companies often include retention of clients, new client attraction and recruitment of top talent.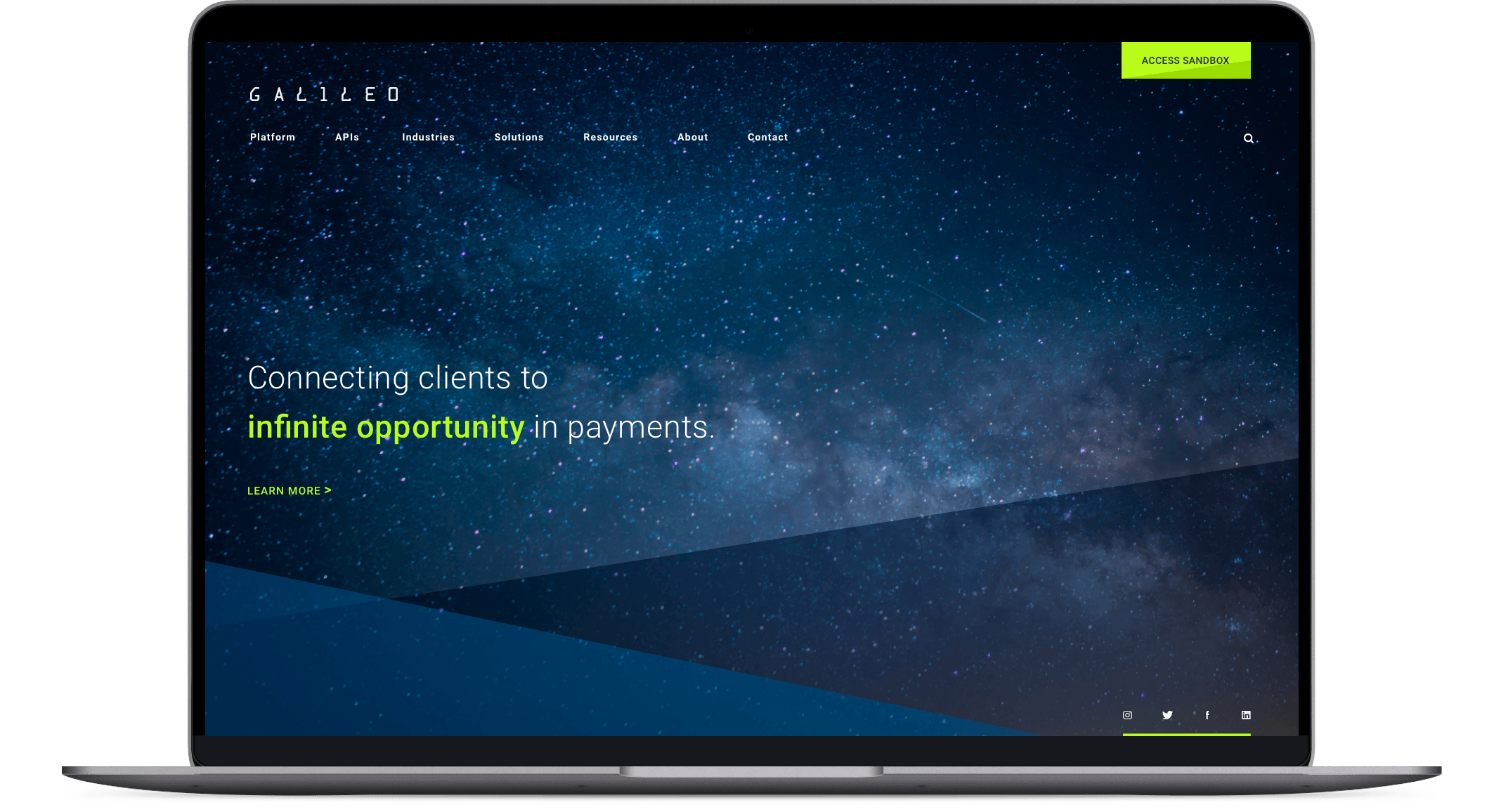 Galileo Processing is a leader in the fintech and payments industry. The creative theme of "infinite possibilities" positions Galileo as the processing power behind the industry's most innovative financial products.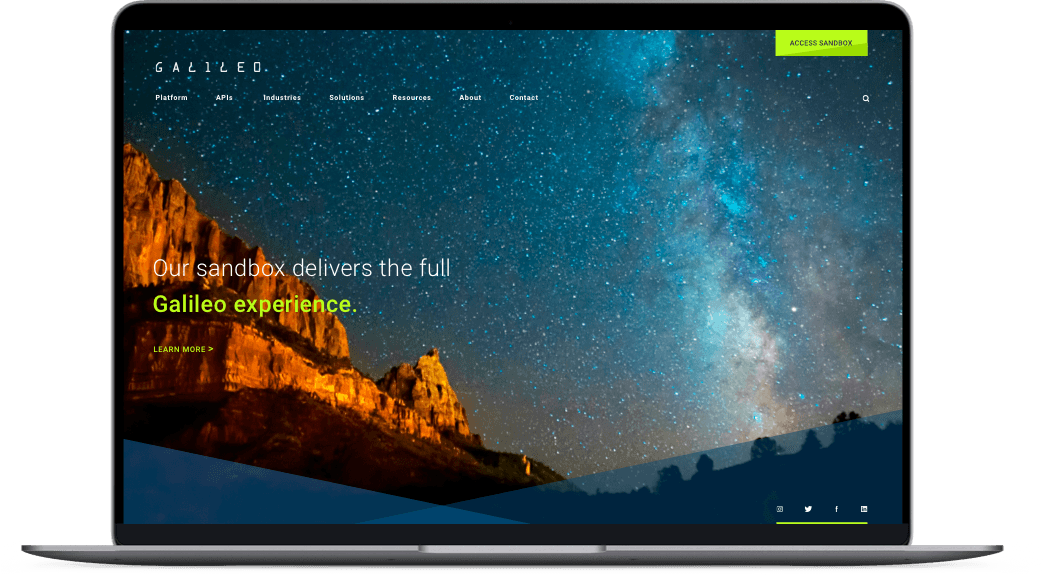 The theme of connecting to "infinite possibilities" was carried across the Galileo website. It was made relevant with different night skies for each audience group.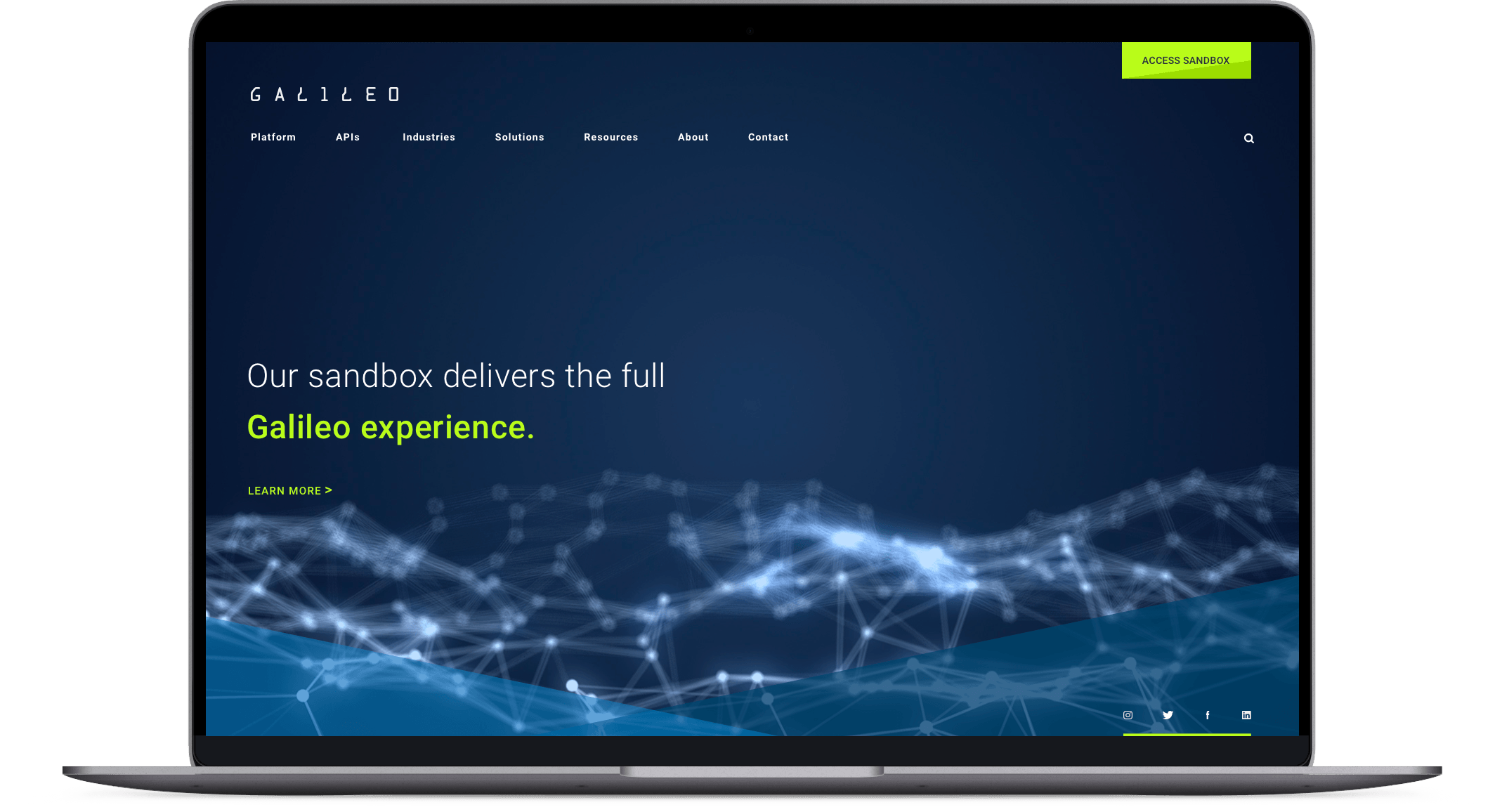 The theme of connection is also expressed at the technology level where developers learn about the Galileo platform.
More than half (55%) of all customer interactions typically begin online and more than a quarter now begin on mobile devices.
The Galileo buyer journey rewards all visitors, proving to be highly rewarding for Galileo.
An effective user experience, inspiring design environment and well-crafted copy help site visitors experience the Galileo solution and find industry insights, relevant case studies as well as career opportunities.

Comprehensive architecture and wireframes map out buyer conversions before design begins.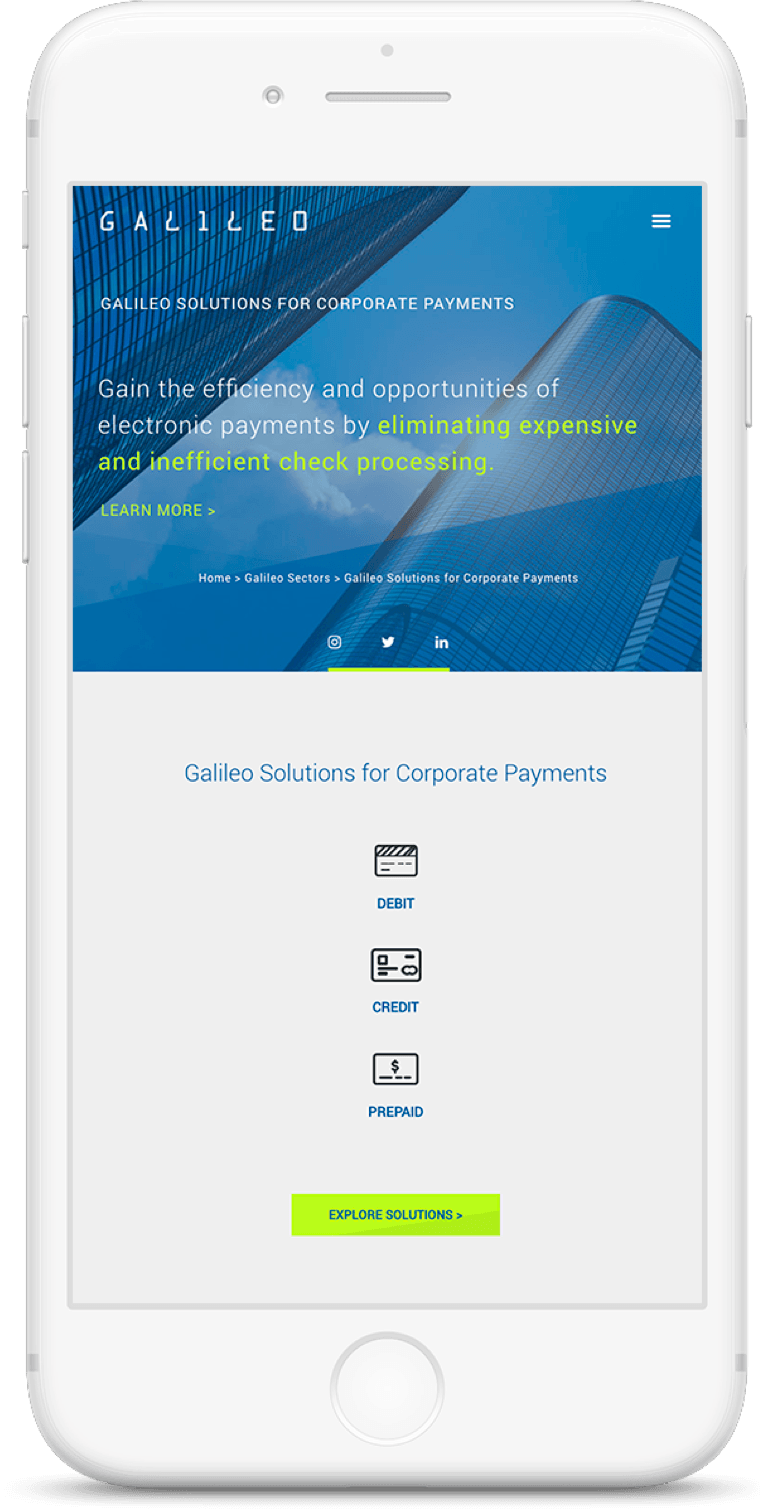 All Galileo's audience needs are met well and simultaneously.
Clients see solutions that are tailored for their sector.
Prospective team members envision themselves working at Galileo.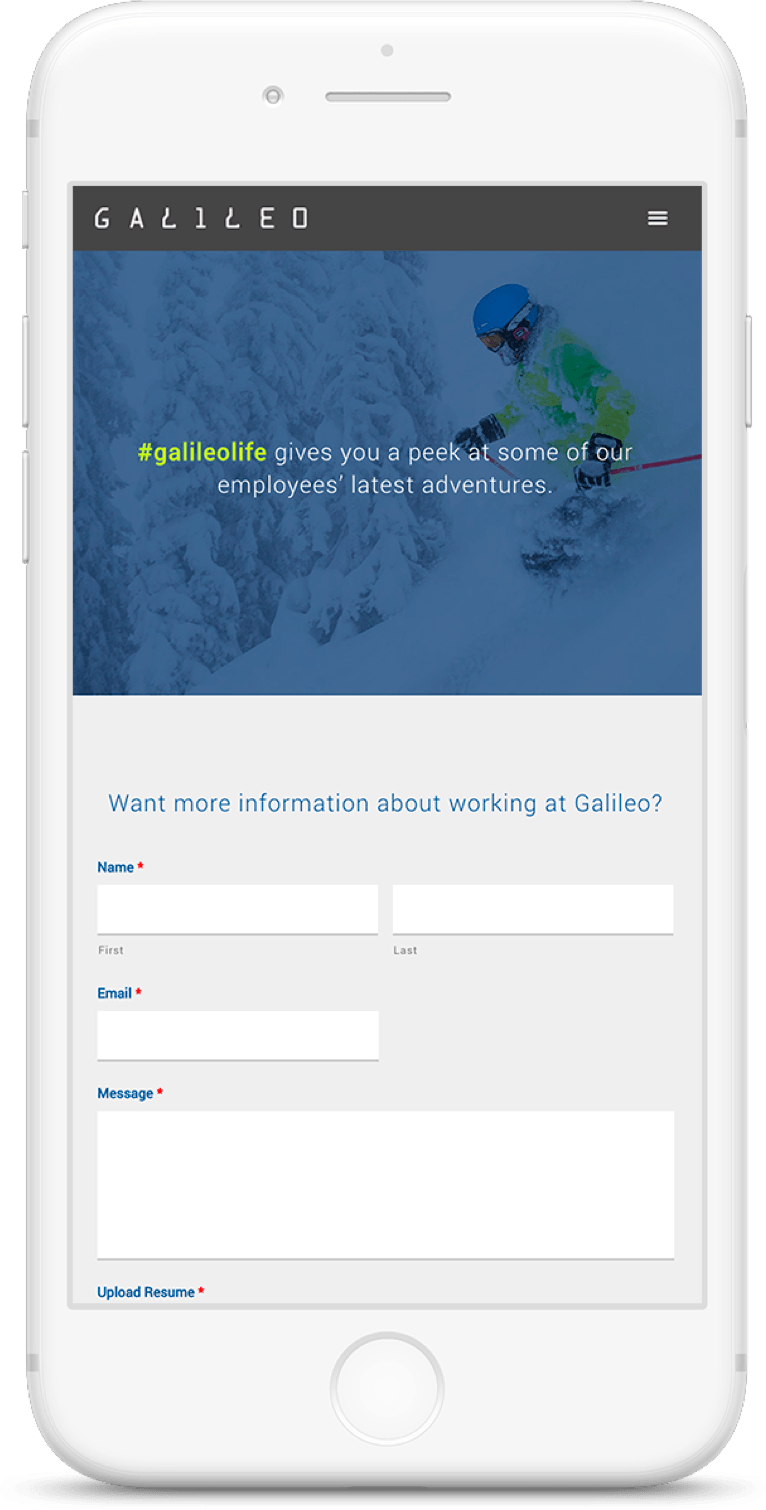 Clients see the full scope of Galileo solutions before engaging with the sales team.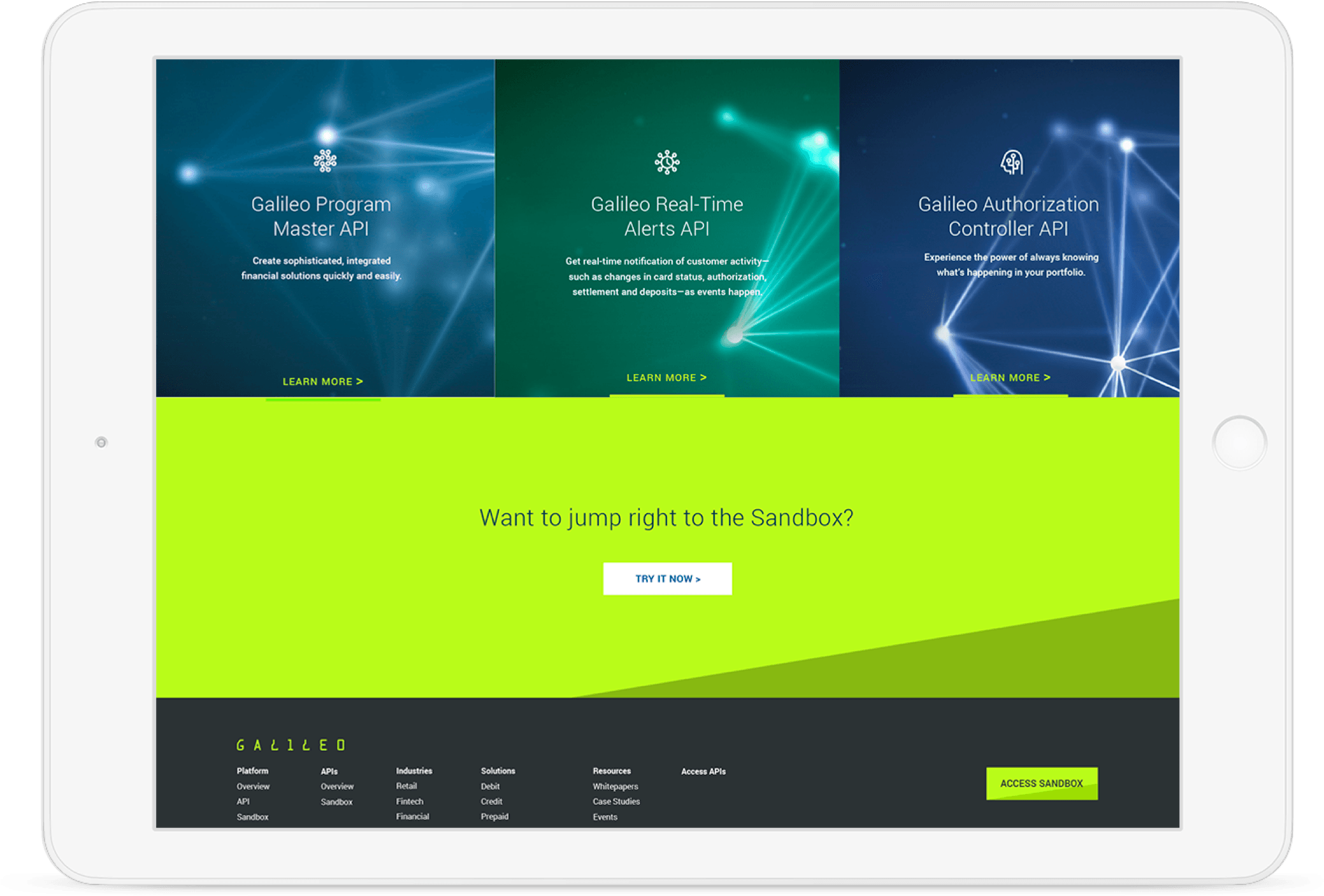 Partner team:
Fifty, Inkline Media and The Fletcher Group